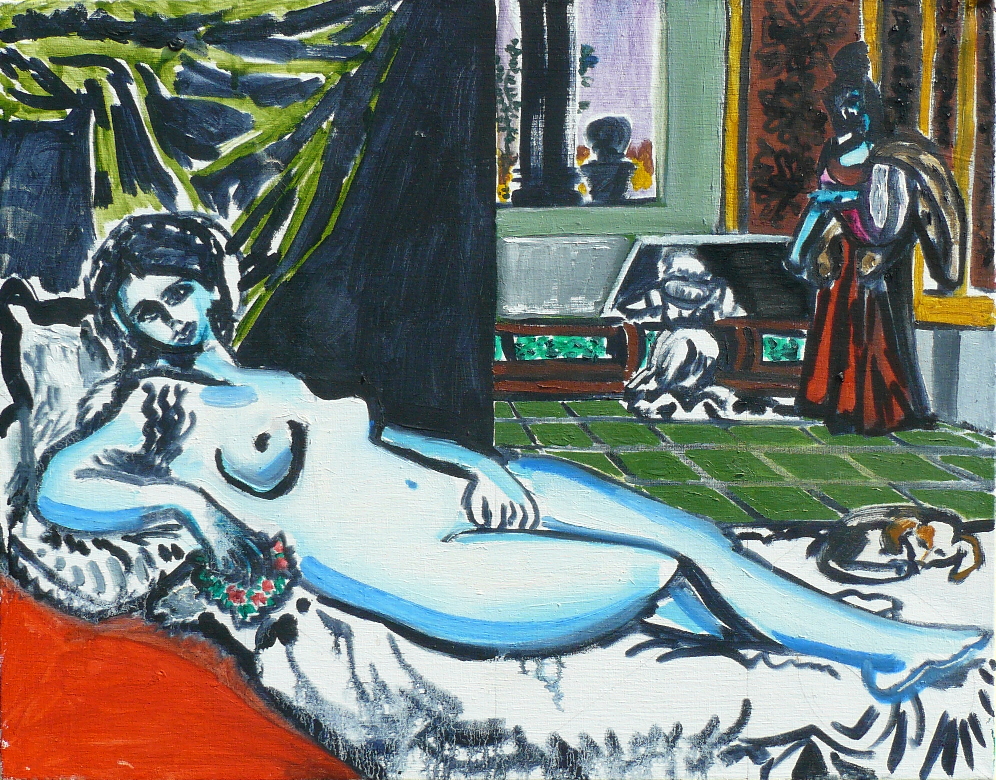 The Venus of Urbino, after Titian.
(Inspired by Titian, 'Venus of Urbino,' 1538.)
New Paltz, NY. 29 August 2011, January 2012, 22 April 2015.
Oil on canvas, 22 x 28 inches.



All images are Copyright © Rob Couteau 2015 and cannot be used in any form
without the written and expressed consent of the artist.